Keynote Speakers for 2024 are in process of being selected!
Below are the list of previous speakers:
Believers in Business hosts men and women who are leading voices in their spheres of influence within business. These speakers come from diverse backgrounds and bring a breadth of experience to each year's conference.

Emily Liggett
CEO/Novatorque

Bob Doll
Chief Equity Strategist & Sr Portfolio Manager, Nuveen; Former Chief Equity Strategist, BlackRock; Board Member, New Canaan Society

Shundrawn Thomas
President of Northern Trust Asset Management, Author of Discover Joy in Work: Transforming Your Occupation into Your Vocation
Dave Evans
Co-Founder, Electronic Arts; Stanford adjunct lecturer

Tim Keller
Senior Pastor, Redeemer Presbyterian Church

David Salyers
Vice President of Marketing, Chick-fil-A, Inc.

Jeff Van Duzer
Dean, School of Business & Economics at Seattle Pacific University
Marc Belton
Exec. VP of Worldwide Health, Brand, and New Business Development, General Mills
Steve Reinemund
Former CEO of Pepsico and Former Dean at Wake Forest Business School
Mark Whitacre
COO and President of Operations of Cypress Systems, a cancer-focused biotech firm; former Corporate VP of Archer Daniels Midland
Derek Ferguson
COO Robin Hood Foundation, Former Business Advisor to Sean "Diddy" Combs

Sherron Watkins
Former Vice President of Enron Corporation and Enron Whistleblower
Henry Kaestner
Pioneer of Faith-Driven Investment & Entrepreneurship Movements

Thaddeus Fulford-Jones
Co-Founder and CEO, Radial Analytics

Ann Chao
Co-Founder and former CEO, Sonation

Andy Ku
Director of Product Marketing, LinkedIn

Chip Roper
Managing Partner at RKE Partners, President at VOCA Center

Jason Wright
Partner in McKinsey & Company
Rev. Nancy Ortberg
Pastor CEO of Transforming the Bay with Christ
Dave Blanchard
Co-Founder of Praxis, Previously at IDEO
Cheryl Bachelder
Former CEO of Popeyes Louisiana Kitchen
Mark Roberts
Executive Director of Fuller's Max De Pree Center for Leadership

Max Anderson
Co-founder of Saturn Five, author of The MBA Oath
Shang Saavedra
Director of Omnichannel Strategy and Analytics at CVS Health

Jeremy Showalter
Director, Scale Growth at Microsoft Tech for Social Impact, Microsoft Philanthropies

Beth Johnston Stephenson
Chair, Opportunity Transformation Investments, Inc.
Annie Moon
Executive Director, Global Marketing at The Estee Lauder Companies
Nicole Mussenden
Adjunct Professor at St. John's University and LIM College
Dr. Kenneth Barnes
Director of the Mockler Center for Faith & Ethics in the Workplace at Gordon-Conwell Theological Seminary

Sheeba Philip
Principal at Ethos Brand Group; Former Global Marketing Exec at JC Penny, Oreo, and IJM

Kim Mustin
Managing Director, AllianceBernstein
Joan Trant
Managing Partner & Director of Impact, TriLinc Global

Obie McKenzie
Managing Director at BlackRock

Jay Helvey
Partner, Cassia Capital Partners; Board Member, New Canaan Society
Bret Peterson
Manager, Deloitte
Anna Veatch
Partner, Innosight
Sue Warnke
Senior Director Content & Communication at Salesforce, President of Faithforce San Francisco
Nate Wong
Managing Director of the Beeck Center for Social Impact + Innovation, Georgetown University

Chi-Ming Chien
Co-Founder & Principal, Dayspring Technologies

Barry Rowan
EVP & CFO, Gogo

Sandra Diaz
Director of Economic Empowerment at Restore NYC; Former AVP, L'Oreal
Eric Welch
VP Strategic Relationships, Christian Employers Alliance; Strategic Catalyst, The Institute for Faith, Work & Economics

Janeen Uzzell
CEO, National Society of Black Engineers

Missy Wallace
Vice President and Executive Director, Redeemer City to City Global Faith & Work Initiative
Karen Guzmán
National Director of InterVarsity's Women in the Academy and Professions
Ace Patterson
Marketing Strategy and Operations Manager at Facebook, Hip Hop Artist

Tom Cole
Retired Co-head of US Leveraged Finance, Citigroup Global Markets
Paula Campbell Roberts
Director, Global Macro & Asset Allocation Team, KKR & Co.
Jesse Ferlianto
Principal Team Leader - Customer Digital Experience, Chick-fil-A, Inc.
Jane Hyun
Executive Coach and Global Leadership Strategist
Greg Baumer
Chief Growth Officer for naviHealth, Inc. and Author
Alan & Katherine Barnhart
CEO, Barnhart Crane & Rigging

John Cortines
Director of Generosity, Maclellan Foundation
April Chapman
Co-Chair, World Vision Innovation Fund
Christy Vines
President and CEO of Ideos

Deborah Liu
Vice President, Facebook Marketplace
Cliff Goins IV
Head of Strategy and Operations, Emotomy
Rev. Mark Washington
National Director of MBA Ministry
Lisa Vermillion
Director of Product Management, Health Technology, Johnson & Johnson
Linda Rowan
World Vision National Leadership Council
Katherine Leary Alsdorf
Senior Advisor – Global Faith and Work Initiative, Redeemer City to City

Matthew Sleeth
Author, "24/6: A Prescription for a Healthier, Happier Life"

David Park
Founder, Supra Solem
Jean Park
Founder, Supra Solem

Jonathan Reckford
CEO, Habitat for Humanity
Rudy Bellani
COO, BibleProject

Janice Munemitsu
Author, Consultant, Former VP of Meals at ConAgra Foods

Ada Yeh
Former VP, Head of HR at Warner Bros.

Kunle Adeyemo
Senior Director at Cognizant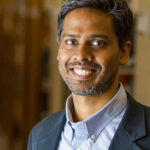 Finny Kuruvilla
Co-Chief Investment Officer, Senior Portfolio Manager for Eventide's mid-cap growth and healthcare & life sciences strategies
April Tam Smith
Managing Director, Investment Management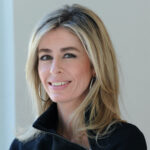 Charity Wallace
Vice President of the Global Women's Initiatives at the Bush Institute