National MBA Ministry Advisors are business and non-profit leaders who have served with and endorse the MBA Ministry and its vision to develop communities of world changers.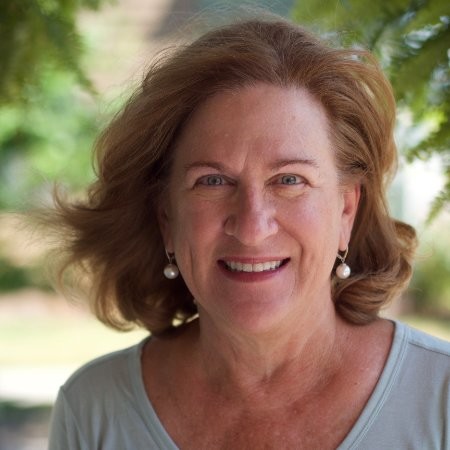 Katherine Leary Alsdorf is co­author with Timothy Keller of Every Good Endeavor: Connecting Your Work to God's Work(link is external) (Dutton, 2012). She came to Redeemer Presbyterian Church in New York City in 2002 to establish the Center for Faith and Work to help people nurture a meaningful integration between their faith and their professional work. Prior to this ministry role at Redeemer, she spent 20 years in the high tech industry. In California, she served as CEO of Pensare, an online management education company, and CEO of One Touch Systems, a hardware/software products company. Before that, she was President of Private Satellite Network, a satellite services company in New York City. She also worked in various consulting, sales, and marketing roles, primarily in the technology sector.
Katherine received an MBA from The Darden School, University of Virginia, and a BA in Psychology and Education from Wittenberg University. She became a Christian mid­career in NYC through the ministries of Redeemer Presbyterian Church and has taken seminary classes at Regent College in Vancouver. She has been a core member of the Theology of Work Project.
Tom Cole recently retired from a 37 year career in banking.  For the last twenty years, he ran Leveraged Finance business at Citi (2010-2021), HSBC (2008-2010) and Deutsche Bank (1987-2007).  He has had a leadership role in the Manhattan chapter of NCS since its inception in 2008, and has served on the Board of Directors of NCS since 2012, including as Chairman from 2017-2019.  He is currently the Founder and President of the advisory firm Narrow Gate Partners.  In addition, Tom serves as President and is a founding member of Faith in Financial Services in New York.  Tom received his BS degree in Finance from Indiana University, and his MBA from University of Chicago.  He and his wife Kim reside in Naples, Florida and they have three adult children Jenna, Tara and Jonathon.
Bob Doll is chief investment officer for Crossmark Global.vBob joined Crossmark in May 2021 as Chief Investment Officer (CIO), bringing over 40 years of industry experience to guide the investment process and serve as portfolio manager for multiple Crossmark large cap strategies. He also utilizes his investment expertise to provide weekly and quarterly investment commentaries, as well as annual market predictions. Bob is a regular guest and contributor to multiple media outlets such as CNBC, Bloomberg TV, Moneywise, and Fox Business News. Prior to arriving at Crossmark, he held the roles of Senior Portfolio Manager and Chief Equity Strategist at Nuveen and Blackrock, President and Chief Investment Officer at Merrill Lynch Investment Managers, and Chief Investment Officer at Oppenheimer Funds, Inc.
Bob graduated from Lehigh University with a B.S. in Accounting and a B.A. in Economics. He later went on to earn an M.B.A. from the Wharton School of the University of Pennsylvania. He is a Certified Public Accountant (CPA) and holds the Chartered Financial Analyst (CFA®) designation, as well as the FINRA Series 7 and 63 securities licenses.
Bob dedicates his time as choir director at his local church and also serves on a number of boards including the Alliance of Confessing Evangelicals, Word of Life Fellowship, New Canaan Society, Kingdom Advisors, National Christian Foundation, Gordon Conwell Theological Seminary, The Lausanne Movement, Movement.org, Cairn University, Christianity Today, and the Princeton Healthcare System.
Bob and his wife Leslie currently reside in Princeton, New Jersey and have three children.
David W. Gill is an ethics writer, speaker, and consultant based in Berkeley, CA. He is a graduate of the University of California, Berkeley (BA), San Francisco State University (MA), and the University of Southern California (PhD). He is the author of seven books, including It's About Excellence: Building Ethically Healthy Organizations (Wipf & Stock, 2008/2011), Becoming Good: Building Moral Character (IVP, 2000), and Doing Right: Practicing Ethical Principles (IVP, 2004).
Dr. Gill served from 2010 to 2016 as Mockler­-Phillips Professor of Workplace Theology and Business Ethics and Director of the Mockler Center for Faith and Ethics in the Workplace at Gordon­Conwell Theological Seminary in Boston, MA. From 2004 to 2010 he taught business ethics to MBA students at St. Mary's College of California and Seattle Pacific University. From 1992 to 2001 he served as Carl I. Lindberg Professor of Applied Ethics at North Park University in Chicago. From 1977 to 1990 he was professor of Christian ethics and dean at New College Berkeley.
He was co­-founder and co-­director of the Institute for Business, Ethics, and Technology and Ethix Magazine from 1998­-2003 and since then Principal of EthixBiz Consulting. He has consulted for Harris & Associates Construction and Project Management, Swedish Covenant Hospital, the East Bay Municipal Utility District, Nikon Precision, Inc., Paradise Foods, UNext.com, and many other for­profit and non­profit organizations. He has been invited to be guest lecturer at Rotary Clubs, Chambers of Commerce, professional organizations (e.g.., the Society for Human Resources Management, the American Marketing Association, the Institute for Managerial Accounting, the Project Management Association), civic and public affairs groups (e.g.., the Commonwealth Club of California, the Contra Costa Council), universities, business schools, and theological seminaries across North America and Europe.
He and his wife, Lucia, have two adult children and six grandchildren.
Gary Ginter is an entrepreneur who helps manage the firms he helps start. He has been involved for more than 40 years in starting, growing, and selling or closing more than 25 businesses and nonprofit organizations, primarily in communities of need both in USA urban settings as well as in developing countries. A couple have been glorious successes, and a couple have been glorious failures, but most were mostly neither. He's always been part of strong teams and feels that he hasn't done much alone that is worth noting. Current efforts are focused on a late stage startup R&D company in combustion and pollution control technology. The firm is called VAST, an acronym for Value Added Steam Technology. The mission of VAST is to serve God by profitably building more efficient combustion systems with exhaust so clean you can breathe it. The twin implementing goals of VAST are Clean Power + Good Stewardship. "By achieving those goals, we will honor the Lord, serve our stakeholders, and fulfill our mission." Gary made the second best decision in his life when he married Joanna 46 years ago. They have 4 adult children and 13 grandkids. They raised their family in the Austin neighborhood on Chicago's west side where they have lived for nearly four decades.
Jane Hyun is an internationally renowned executive coach and leadership strategist to Fortune 500 companies, MBA programs, and nonprofit organizations. A recognized expert in cross-cultural effectiveness, leader onboarding and talent development, her firm's signature programs have helped organizations leverage the power of diverse teams to drive competitive value. The firm's Cultural Fluency Roundtables and Bamboo Ceiling® leadership series have garnered praise from companies in the U.S.. and in key global markets.
Jane's expertise comes from 24 years of business and HR experience in high-­stakes environments. She has worked with sales teams, guided leadership through organizational change initiatives, and designed innovative programs for retaining top talent. Prior to consulting, Jane was Vice President of HR/Talent Development at JP Morgan, and Director of Recruiting at Deloitte & Touche and Resources Global.
A graduate of Cornell University with a degree in Economics and International Studies, she is an Advisor to the Toigo Foundation and the Center for Talent Innovation, which released HBR articles "The Sponsor Effect,"  "The Athena Factor," and "Off­Ramps and On­Ramps" research. Most recently, she led a research working group comprised of 6 companies for the Conference Board "Cultural Fluency in Asia Study." She is a board member of Operation Exodus.
She has appeared in a variety of media outlets, including CNN, CNBC, Wall Street Journal,  HBS Working Knowledge, Fast Company, NPR, Time, Fortune, and Crains. She is the author of the groundbreaking bestseller, Breaking the Bamboo Ceiling. Her most recent release, which she co­authored, Flex: The New Playbook for Managing Across Differences, explores the art of adapting communication patterns and leadership styles to better connect with people who are different from you. Jane lives in New York City and enjoys helping people flourish in the workplace and in their communities.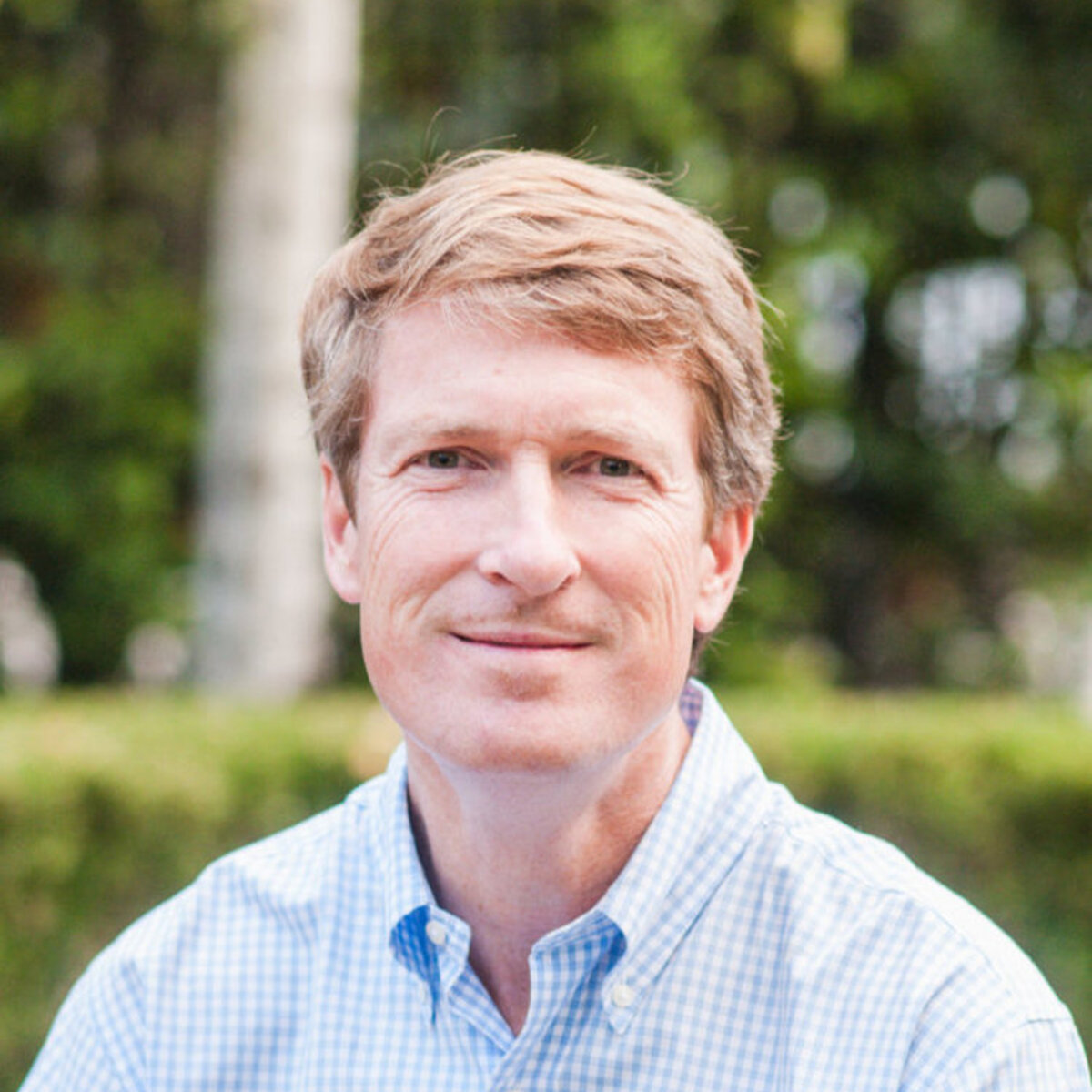 Henry Kaestner is the Chairman, Co­Founder and previous CEO of Bandwidth.com, a company that together with his business partner, David Morken, he has grown from $0 to $200 million in revenue. The values of Bandwidth.com have always been: Faith, Family, Work and Fitness (in that order). Bandwidth.com was the fourth fastest growing privately held company in the country from 2003 through 2007, a position it achieved without acquisition or institutional funding. Prior to co­founding Bandwidth.com, Mr. Kaestner founded Chapel Hill Brokers (a predecessor to ICAP Energy), an institutional energy derivatives broker that became the top­-ranked electricity broker in the country.
Mr. Kaestner has also been involved in a number of ministry and philanthropic activities. He co-founded and serves as Chairman of the Board of Durham Cares and sits on the Board of Visitors at the University of North Carolina at Chapel Hill. He serves as an elder in the Presbyterian Church of America and lives in Saratoga, CA with his wife Kimberley and their three sons.
After twenty-­seven years of holding key leadership roles on three different continents for Bank of America, Mark Linsz retired to co-­found My Next Season with Dr. Leslie Braksick. Creating a next season of his own, Mark transitioned from a fast­paced life as an executive in the financial world to senior managing partner of a new company. The mission of My Next Season is to help other executives transition from long, successful corporate careers to their next life phase where they will continue making a difference in new ways. Prior to launching My Next Season, Mark spent more than two decades at Bank of America, most notably steering the company safely as corporate treasurer for four years during the worst of the financial crisis. While at Bank of America, Mark also served as the CFO risk executive, the Capital Markets risk executive, and the chief risk officer for Europe and Asia. Throughout his career, Mark led global teams while working internationally in Chicago, New York, Charlotte, London, and Hong Kong.
Mark has served on the board of directors for BlackRock and the Depository Trust and Clearing Corporation (DTCC). He also regularly shares his expertise as a guest speaker through platforms such as the Faith and Finance series at Redeemer Presbyterian Church and the Greenwich Leadership Forum.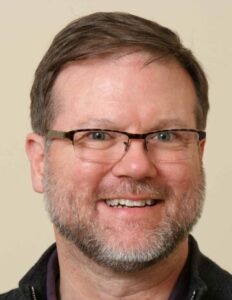 Dr. William G. Messenger is the executive editor of the Theology of Work Project. Previously, Will was the director of the Mockler Center for Faith and Ethics in the Workplace at Gordon-Conwell Theological Seminary and an adjunct faculty member there. He created and led the seminary's doctoral and master's degree programs in workplace leadership and business ethics. He has served as an adjunct faculty member of Laidlaw­Carey Graduate School (Auckland, New Zealand) and a guest lecturer at Holy Cross College (Worcester, MA). He was previously an adjunct faculty member at Rensselaer Polytechnic Institute (Troy, NY).
Will is a member of the board of directors of ArQule, Inc., a biotechnology company near Boston. He previously worked at IBM, Goldman Sachs, McKinsey & Co., and Advanced Metabolic Systems. Will is ordained in the Episcopal Church and formerly served as pastor in Boston and rector in Belmont, MA. He was awarded a B.S.. in Physics from Case Western Reserve University, an MBA from Harvard Business School, a Master of Divinity from Boston University School of Theology, and a Doctor of Ministry from Gordon­Conwell Theological Seminary. He lives near Boston, MA, with his wife and their two daughters.
Barry Rowan is currently the Executive Vice President and Chief Financial Officer of GoGo, the leading inflight internet and entertainment provider.  Prior to Gogo, he was CFO at the agricultural tech start-up Cool Planet. He also served as EVP, CFO, and chief administrative officer for Vonage Corporation, a $900 million Internet communications company where he was part of a team that achieved a comprehensive financial and operational turnaround at the company. From 2003­2006, Rowan was EVP, chief financial officer, and treasurer with Nextel Partners. From its founding in 1999 Nextel grew into a Fortune 1000 company. During Rowan's tenure, the equity value of the company grew from $2 billion to over $9 billion culminating in its sale to Sprint for $10 billion in 2006.
Rowan started his career at Hewlett ­Packard, and joined Comlinear, a venture­-backed technology company out of business school. He began as chief financial officer and was promoted to president, and the company was ranked as the 110th fastest growing company in the U.S. during his tenure. In 1992, he joined Fluke Corporation (NYSE) as vice president and chief financial officer. In 1995, he became vice president and general manager of the verification tools division, and in 1996, he was promoted to senior vice president and general manager of the newly created networks division, a business that grew from startup to $100 million in six years. 
Rowan earned his MBA from the Harvard Business School and his BS summa cum laude in business administration and chemical biology from The College of Idaho. Mr. Rowan has served as a director for publicly­traded companies, including ICO Global Communications and ARIS Corporation, has served on the boards of multiple privately held companies, and is a member of the National Association of Corporate Directors. Motivated by his belief in giving back to the community, he has also served many non­profit organizations, including as a trustee for Seattle Pacific University, the board of advisors for the Honors Program in Entrepreneurial Leadership at Gonzaga University, and as President of Bellevue Christian School. He has taught university courses at the undergraduate and graduate levels and is a frequently requested speaker at a wide­variety of forums. He is married to Linda, his best friend and wife of thirty­-five years, and they have two sons, Mark and David, both in their late twenties. An avid reader and lover of the outdoors, Barry enjoys skiing, hiking, golf, and most sports.
John Terrill serves as executive director of the Stephen & Laurel Brown Foundation and Upper|House, which serves the University of Wisconsin and Madison communities. Before this, he served as director for the Center for Integrity in Business at the School of Business, Government, and Economics at Seattle Pacific University. John has also worked for InterVarsity Christian Fellowship as a campus minister at Harvard Business School and as national director for MBA Ministry and Professional Schools Ministries.
Before his work in the religious field, John consulted with Hay Group, an international management consulting firm and served with Bank of America as a real estate lender. John serves as an advisory board member for nonprofit and for­profit organizations and has been a regular contributor to Web and print­based publications on matters related to theology, work, and culture. Currently, John serves on the board of Religion News Service.
John is a graduate of Indiana University, holds an MBA from the Kellogg School of Management at Northwestern University, a master's degree in Industrial Organizational Psychology from Seattle Pacific University, and a master's degree in theology and master's degree in religion from Gordon­Conwell Theological Seminary. He is currently pursuing a Ph.D. at Seattle Pacific University in Industrial and Organizational Psychology. John is married to Vanja, and they live in Middleton, Wisconsin.
Janeen Uzzell is the Global Director of Operations with the GE Global Research (GEGR) External Affairs and Technology Programs (EATP) team. In this executive role, Janeen directs and oversees $100M P&L and all operational and business development models of external funding for Technology Programs while carrying out the strategy and vision of the EATP organization. She and her team lead portfolios  of  GE  core  technologies (healthcare, aviation, energy, transportation)  as  well  as  new,  innovative  technologies  funded  by  global commercial partnerships, external relationships and US and Global governments. Prior to her current role, Janeen was the Director of Healthcare Programs and healthymagination for GE Africa where she led a team focused on building solutions for health in the world's most challenging and compromised environments.
As a pioneer with the $6 billion healthymagination initiative since 2009, Janeen spearheaded the design and positioning of the rural health platform for India and Asia, and in 2012 she extended her focus in Africa. Her strategic focus on healthcare solutions in low­resource settings has earned her leadership roles on United Nations and Global Health councils.
As an advisor for innovative technology solutions, Janeen co­chairs the Medical Device Task Force for the Innovative Working Group hosted by the UN. Janeen holds a Bachelor of Science in Mechanical Engineering from North Carolina A&T State University and an MBA in International Business from Fairleigh Dickinson University.